Inspire Academies

News Blog

Committed to Creating Safe, Adaptable, and Inspiring Environments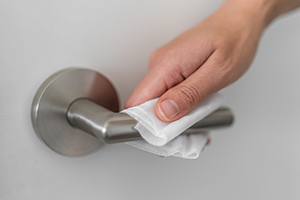 BRAINATION designs campuses to reimagine education. During this challenging time, we have an opportunity to inspire innovations in education yet again. We believe in public school choice, and that choice should not just be about where students physically attend school but also the modality in which they receive instruction. The challenges of this time have inspired us to provide families the opportunity to decide which instructional model best meets their family's needs while also being committed to creating an environment where each student can belong, find joy, and be great!
As BRAINATION schools reopen amidst COVID-19, they follow recommendations for school opening and operations provided by the Centers for Disease Control and Prevention (CDC), the Texas Education Agency (TEA), and state and local health officials. We invite the community to review the full reopening protocols for our campuses below:
Anne Frank Inspire Academy featured by San Antonio Charter Moms
Over the summer, the nonprofit school choice advocacy group San Antonio Charter Moms began researching COVID resources and school calendars to get a sense of what the 2020–2021 school year would be like. Now that school is back in session and campuses are starting to reopen, they are reviewing plans from charter schools and schools of choice. Their September 1 article analyzed the Anne Frank Inspire Academy reopening plan noting, "The reopening plan for Anne Frank Inspire Academy demonstrates a desire to reimagine education. By offering families four different instructional plans and allowing them to make changes week by week, the school is offering an unusually high level of flexibility in terms of both location and modality." Read the full article online.
To discuss the Anne Frank Inspire Academy's reopening plan, Justin Johnston, head of school, was invited as a special guest on their live online show, Charter Moms Chats.
To find out more about the Anne Frank Inspire Academy K-12 campus or apply for limited openings, please visit the Anne Frank Inspire Academy website.